WEBSITE DEVELOPMENT FOR FINANCIAL SERVICES START-UP
Dasch Communications designed and built a clean, modern website for Shelley Capital Management as part of the Partnership's marketing strategy, in an effort to generate awareness and profile of its specialist financial accounting services.
Develop modern website for new company

Help establish brand and awareness online

Enable site to remain agile through intuitive Content Management System
Challenge
Shelley Capital Management was launched in the summer of 2011 and required a website to help it quickly establish its credentials as a provider of outsourced financial accounting services with a solid track record providing specialist support to a range of clients. Dasch Communications was appointed to do the work as a result of its in-depth understanding of the broad digital communications landscape, as well as having an appreciation of the Shelley Capital Management business.
Solution
Dasch Communications designed and developed a site, based upon a content management system (CMS), which is clean, fresh and modern in its design, and therefore easy to navigate and use. Additionally, all the content and associated metadata has been written with users and search engines in mind, to ensure it remains readable while being recognised as authoritative by the likes of Google and Bing. The CMS will also enable Shelley Capital Management to manage the website on an ongoing basis, adding news, information and thought leadership articles.
What SCM said about the work
Jonathan Shelley, the Founder Partner at Shelley Capital Management, said: "Dasch Communications provided us with a tailored end-to-end service, from the initial site map development through to making the website live. Their expertise, understanding and patience throughout the project resulted in us getting an excellent website which ticks all the boxes for design, navigation and content. We look forward to continuing our successful relationship with Dasch Communications in developing the website further and across our wider digital communications channels."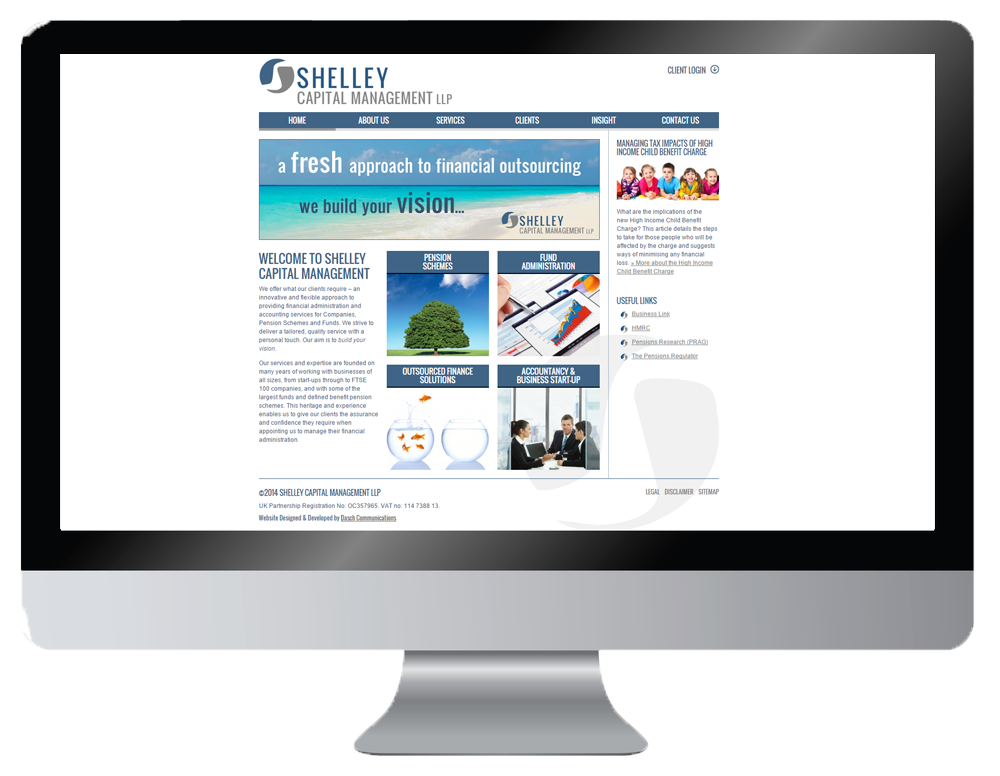 Web development
Design
Content Management System
Writing