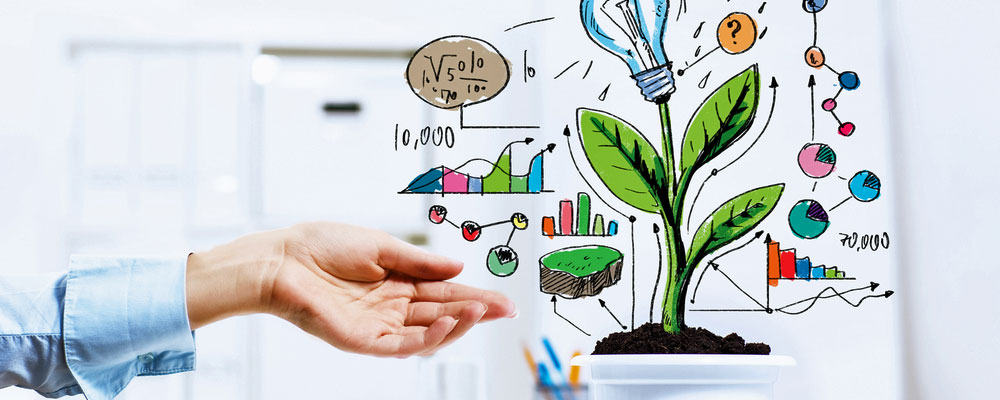 For a new business, there are many elements to have in place just to start trading. It's therefore easy to overlook some of the marketing and communications basics that any start-up should have on their list, ready to go live when the business formally launches. So, here a few pointers for people thinking about starting new ventures, or those who are actually about to take the plunge.
First on the list is a website. Today, no business can operate without a managed digital presence. After all, most consumers' immediate response to hearing about something – be it a product or a service – is to do a web search. If your website doesn't appear high up in the search engine rankings, there's a danger that prospective customers or clients might not find out anything about you, or, even worse, they might come across negative publicity about your company. Therefore, by having a good website which is easily findable, you can start to be in control of your brand's corporate image online. There may also be cause to supplement your website with social media tools which further your corporate digital footprint and give people the opportunity to tell you their own thoughts and experiences of your company.
Managing your brand's perception should be achieved by clear, concise and consistent messaging, underpinned by excellent copy writing. Having a baseline of key messages that are going to drive your business and what it stands for, is essential to maintaining a consistent brand persona and preventing confusion in the minds of customers and dilution of your offering. This means that whatever the communications tool is – a website, brochure, fact sheet, newsletter, or email – the core content must be consistent throughout.
Complementing the words that convey your brand's persona must be suitable imagery. As the saying goes, "a picture paints a thousand words". With this in mind, selecting photography, illustrations, animations or video content, is an important task. There are many online image banks from which to choose imagery, with prices starting very cheaply for royalty free images which can be used across multiple marketing materials for an indefinite period of time. Of course, from an graphical perspective, it's also important to consider what role your logo will play in promoting your business.
Designing and printing a brochure can be a lengthy and costly exercise. Therefore, maximising output from your website, and supplementing it with hard copies of fact sheets and case studies of services and work carried out previously, provides a cost-effective way of giving people something to take away, without having to produce a significant publication such as a brochure. As your business develops, and you understand what your prospects might expect in the way of marketing materials, you can look again at the feasibility of producing a corporate brochure.
Engaging with your new audience, to inform them about your new business, is an important early step. Rather than sending letters out to each one, a personalised email marketing campaign can achieve excellent results, as well as be more trackable than writing and posting a letter. Initiating an email marketing campaign around the launch of your business and its services, can subsequently be followed up with a regular weekly, fortnightly, or monthly e-newsletter detailing news, events, offers, new products and services – all helping build engagement and brand loyalty with your target audience.
Dasch Communications has much experience delivering these tools for businesses of all sizes. Therefore, if you would like to find out how we can support your company, please contact us.